In a train all adults are seriously busy and frowning at smart phones when I notice the only two non-serious people, both kids, watching cartoons or photos on their parents' smart phones. At least they are laughing. But nobody is looking out of the train windows– only into the virtual ones! Trains are not what they used to be. With advances in other areas of travel, combined with more and more cheap flights and cars ever increasing, trains are dying out.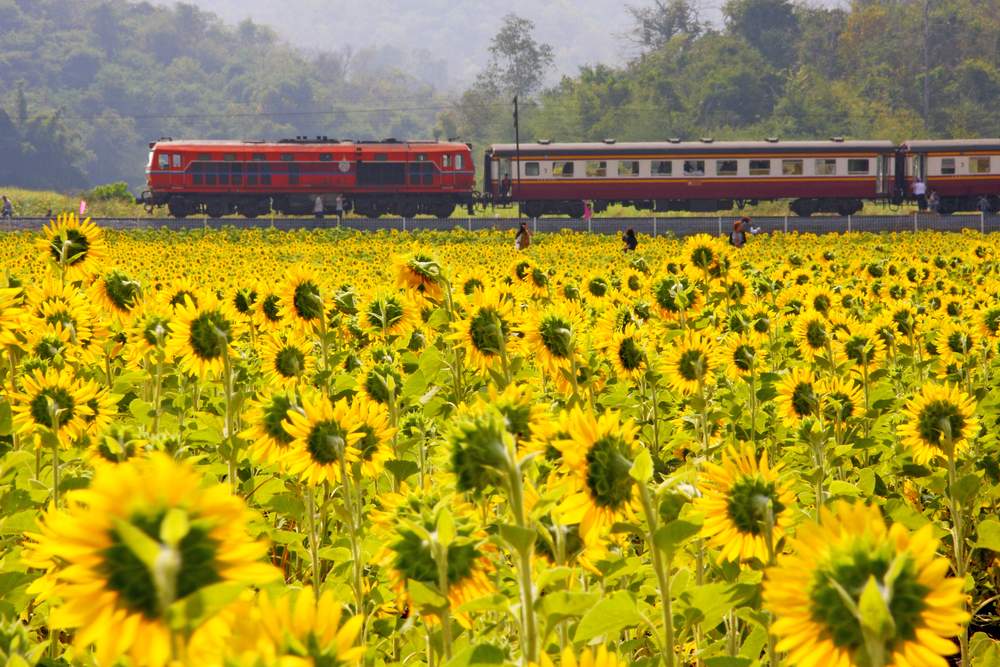 How it should be, how it used to be
End June I found myself on the non-stop Duronto Express from Delhi to Kolkata. As I took my window seat in the 3-tier compartment, I noticed a young man nattily dressed opposite me. On his side were two children with their mother, apparently from Haryana. The children smiled coyly at me by which time another young man came to my part of the coupe and took his seat. The children couldn't suppress their giggles. The young man who had just arrived had long hair rolled into a bun, like a woman's. The kids were whispering to their mother, 'Is it a man or a woman?' In a mock chide I put my finger to the lips. They giggled even more. The English-speaking man, from South India I presumed, took refuge on the upper berth and hid himself in the pages of a thick book by Kafka.
'I can urge him to buy my book,' I thought, 'author-signed'.
Just then a young woman arrived and asked me if she could hang her bag against the window.
'It'll block my view..!' I protested. Offended, she flung her bag on the top bunk giving me a dirty look. She was teary eyed I noticed. Just then the train began to move and her young escort ran out with a brief, incomplete hug. He ran along the train for a while, waving good bye to his girlfriend. I hate travelling in a train without conversation. So I began with the young man opposite me, 'Visiting Kolkata?'
'Yes. My first visit … for a friend's wedding.. Can you tell me what places to see around Kolkata?' he asked. I began listing the places one by one….Kali Ghat, Park Street, Chowringhee, College Street, Jora Sanko. In the meantime, I learnt that he was a practising lawyer with the Supreme Court (SC) of India. How could such young fellows practise in the SC? I wondered. 'You have to pass certain exams,' he assured me. As I listed more places the Kafka man on the upper bunk leaned out and said, 'Don't forget to see the Howrah bridge …And Rajarhat…It's the new happening place," he offered. So he was a Bengali!
In the meantime, the young lady, who had been insouciant some time back, asked if I could lend her my mobile phone. "My phone is not working…I'll insert my sim card," she explained. She looked so desperate I had no option but to give her the phone. … Read More